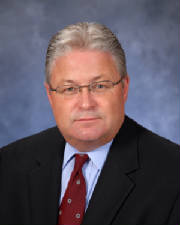 Michael J. Shine

President

Mr. Shine has been directly involved with the restaurant/food industry for virtually his entire career.

A thirty year industry veteran and consultant; whose broad experience includes multiple concept, restaurant development projects as well as significant gourmet and specialty food success. He is an industry executive who specializes in concept growth and has proven himself a hands-on leader with expertise and a passion for food/ hospitality.

Career accomplishments are numerous and include a tenure as the President of Houston based Ruggles Management LLC, where he was responsible for charting the company-wide aspects of its multi unit operations and growth which included the popular Ruggles Grille at Minute Maid Park, home of Major League Baseballs Houston Astros.

Mr. Shine founded Texas Food Group in 1998, This multi faceted restaurant & foodservice consulting company, has provided critical advisory services, gourmet specialty food development to both restaurant operators as well as small and mid sized gourmet food manufacturers. A list of culinary relationships/ clients include noted chefs such as: Chef Dean Fearing, Dallas, TX; Chef Steven Pyles, Dallas, TX; and Chef Matt Martinez, Matt's El Rancho, Dallas, TX,, Chef Elouise (Ouisie) Jones, Houston, TX and Chef Grady Spears, Fort Worth, TX, to name a few.

His involvement as an executive and leader in the restaurant industry includes time as an owner operator, partner, executive, consultant during his career. With each position, his responsibilities included market studies, business planning, menu design, control systems implementation, purchasing, and recruiting as well as service and food quality execution.

Mr. Shine is an alumni of Oklahoma State University, a long time resident of Houston, TX, and is married with four sons. He is an active member and leader in a number of industry organizations including the National Restaurant Association, National Association of Specialty Foods and of course the Greater Houston Restaurant Association and Texas Restaurant Association, where he currently serves on the Board of Directors as Past President and State Board of Directors respectively.

---

Christopher M. Shine

Vice President / Operations

Chris Shine joined his father as a partner in 2005 and has more than 15 years of experience in the hospitality field. Over 10 of those years he has worked as a recognized leader and team builder within front of the house environments. He is a hospitality and bar specialist who continues to receive outstanding reviews from Texas Food Group clients and affiliations for his leadership and training vision.

An alumni of The University of Texas, his career experiences include stints with a number of top regional and national restaurant chains, including P. F. Chang's China Bistro, Pappas Restaurants, and Black Eyed Pea Restaurants. At Chang's he served as a National Training Director traveling around the region as a part of the new restaurant opening and training teams.


His experience and success includes directing numerous startup training operations, training systems and manuals; conducted hospitality and alcohol service seminars for numerous relationships and clients



Chris is married and has a young son.